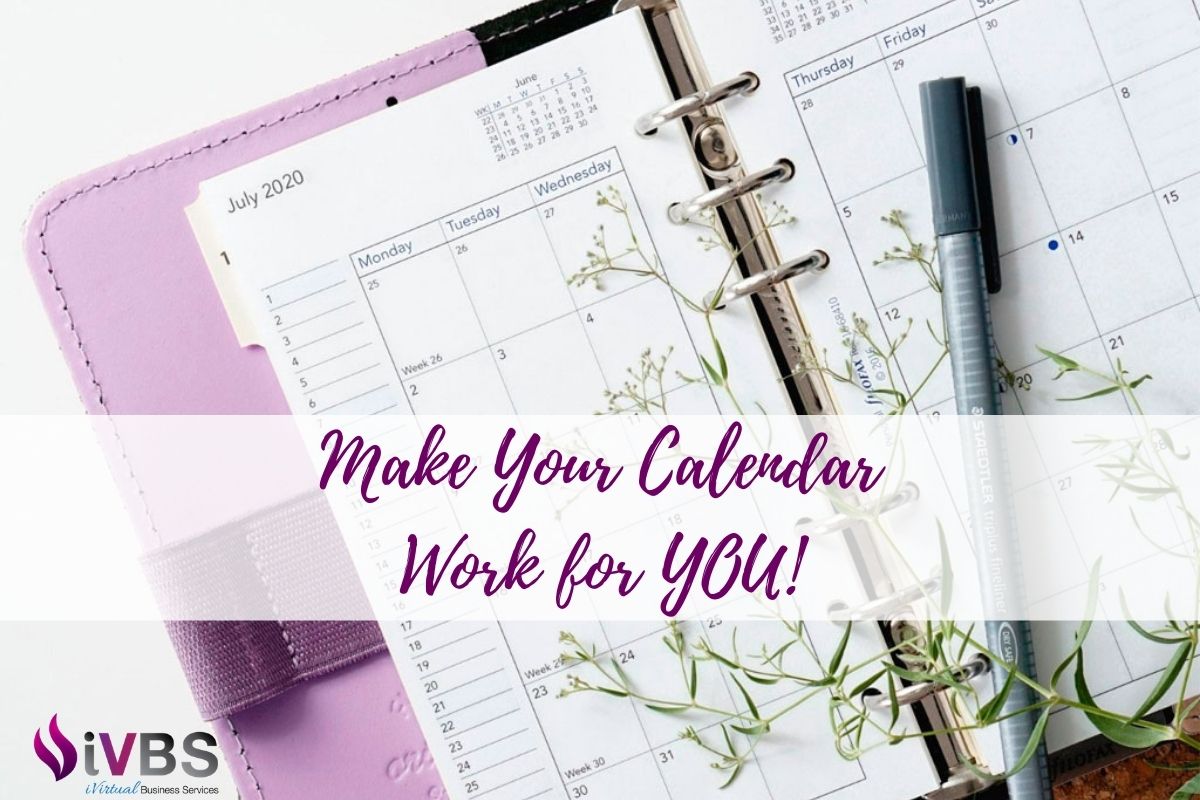 Make Your Calendar Work for YOU!
Monday, November 2nd, 2020 at 10am PDT
A 1 Hour Session to get Time Back in your Day!

Learn How to Manage your Time & Calendar Effectively in One Session
Frustrated about you're never ending to do list?
Can't figure out how much time you should be putting into your Sales and Marketing vs your Operations and CEO tasks? And when are you supposed to fit in your finances?
How many breaks have you taken today; 1, 2, ANY?!?
Do you find yourself double booked?
Feel there's never enough time for things you hope to accomplish as a Business Owner?!?
Breathe…
In ONE session, I'll show you how to organize your calendar to reach effective and productive Time Management.
I've been teaching these methods to my clients for years. What we'll go over is how multi-6-figure & 7-figure Entrepreneurs & Business Owners manage your calendar.
It's time to make that Calendar work for YOU!
In this workshop we'll review…
Review the difference between an Online Business Manager (OBM) & Virtual Assistant (VA)

Time allocation for the 6 main categories of a business

How to organize your calendar

Calendaring tips and tricks, even how to review your day quickly and efficiently

How to review your days to ensure nothing gets missed

Q&A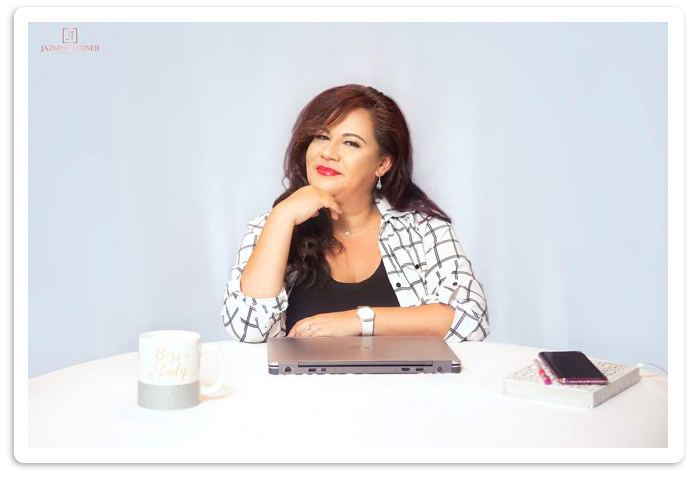 Testimonial

I loved the way Christelle used her time management skills to share her time blocking techniques in my calendar. To block off EVERYTHING that one needs to do first in the 6 categories of life and work that need to be in my calendar! Then also know ahead of time how much time I plan/want to spend working each week. Further breaking this down into percentages to work per week. All these little tips about different scheduling apps and which is best for different reasons/people were super insightful and a big help in doing my research based on my long term needs. The graphics that she used to walk us through this Webinar made it easy to grasp and visualize for exactly what is best practice for me to implement. Even down to her color coding chart to share with Virtual Assistant, family and others that you may have to share your calendar with. Then when others are trying to schedule in my calendar, they'll know when I am free or BUSY!!! This really breaks things down in such a great way that I can really feel confident going forward in managing my time much better! Thanks so much for offering this for me to get a jump start on peace of mind in setting up some good practices in my calendar management! And allowing me more fun into my work day with setting up good practices not just being a working machine! Thanks Christelle!
Mimi Warfel
Affiliate of DVTD®
Speaker & Enthusiast for Styling Joy & More