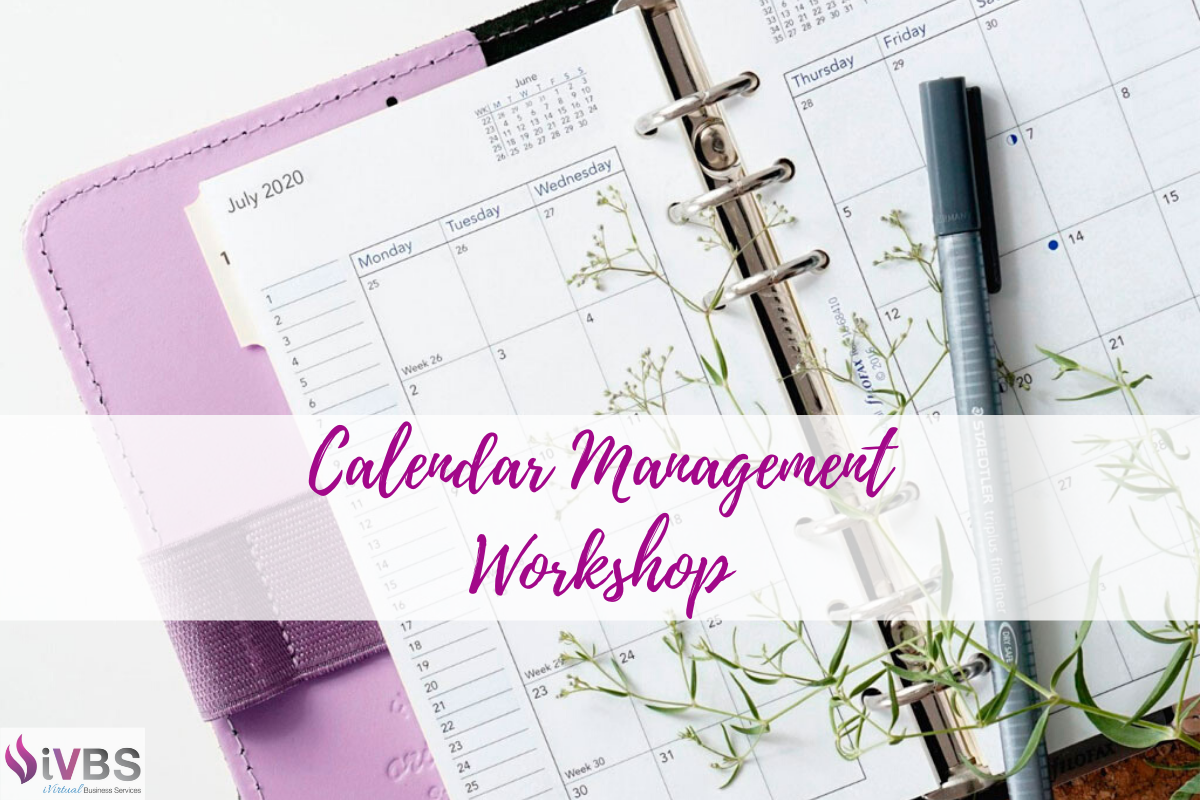 Next Workshop:
Calendar

 

Management
Wednesday, September 9th, 2020 at 11am PDT
Intimate 1 Hour Workshops limited to only 10 Business Owners per session.

Learn How to Manage your Time & Calendar Effectively in One Session
Frustrated about you're never ending to do list?
Can't figure out how much time you should be putting into your Sales and Marketing vs your Operations and CEO tasks? And when are you supposed to fit in your finances?
How many breaks have you taken today; 1, 2, ANY?!?
Do you find yourself double booked?
Feel there's never enough time for things you hope to accomplish as a Business Owner?!?
Breathe…
In ONE session, I'll show you how to organize your calendar to reach effective and productive Time Management
In this workshop we'll review…
The difference between and Online Business Manager (OBM) & Virtual Assistant (VA)

Time allocation for the 6 main areas categories of a business

How to organize your calendar

Calendaring tips and tricks, even how to review your day quickly and efficiently

How to review your days to ensure nothing gets missed

Q&A