Christelle Fernandez
Founder of iVirtual Business Services & Boss Babes That Slay
---
YOU'VE STARTED YOUR BUSINESS AND ARE DOING WHAT YOU LOVE. FINALLY.
You've dreamt. You've planned. And the business you've always wanted has finally launched. You might have just launched yesterday with no clients yet, or maybe you've been in business for 3, 4, 5 years and have a decent roster of clients.
You understand the direction of your business and where you want to get. But damn! It's overwhelming the amount of processes it takes to run a business. No business owner can ignore administrative and marketing tasks, as much as we wish we could!
Whether you're just getting started and don't know what resources to use or what processes should be put in place, or your business is in a growing phase and you need some internal restructuring to streamline responsibilities…Girl, I've got your back!
Starting a business is freakin' easy. Running it efficiently to ensure your Success is much harder. So let's Work Smart and Do More…together!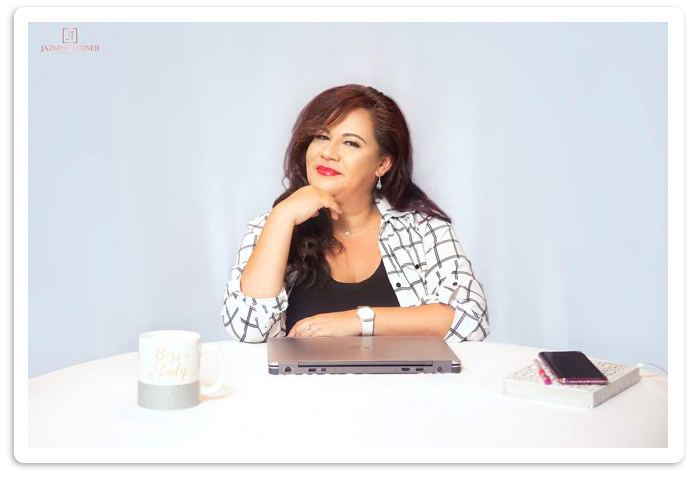 I'm Christelle Fernandez
Founder of iVirtual Business Services & Boss Babes That Slay
Management & Systems for Growth to Next Levels
I am the Systems Queen! I geek out on them. I love operations, systems and processes, and getting things going for Womenpreneurs. There's so much to do in all stages of business...from the part of your business you're actually really great at, to the many different ways to market, sales, follow ups, trying to collect money, project management and more. And you do want to collect money, right?!?! There are several options I offer to help give you ideas, get you organized, lay it all out and streamlined for you. From DIY to hand holding!
WHERE I'VE BEEN
I'm a proud graduate from the University of Miami with a degree in Accounting. And then after gradutating, I knew I didn't want to be an accountant LOL Much of my experience was gleaned from years spent working in both small businesses and global corporations. And I have too many years of operational, managerial, and executive administrative experience. It always came natural to me to finding better ways of managing my projects, finding myself resourceful, creating systems for my departments, and streamlining processes. Again....totally geeked out on it.
Yet like many others, I found myself hating being a "worker bee" in corporate world that felt more like a mouse wheel. I knew there was so much more that I could do in the business world. I knew I was meant for something more that would feel fulfilling, would allow some balance in my life, and where I could see the impact I made in the lives of business owners.
Then in 2013 my baby girl came along and I knew I would not leave my miracle baby in someone else's hands for a job I wasn't even happy with. This was my moment.
MY MISSION
To help as many Women entrepreneurs as possible start their business and scale to 6 Figures and beyond!
As women we need to support and lift each other up, and I'm here for you to do exactly that!
If you feel you could use some help in getting your business streamlined to ensure growth and scalability, and to achieve the success and life you dream of, then hun, I got your back! Get started by signing up with a FREE Discovery Session today...
---
Get My Free Discovery Session
What Clients Say...
Read what my clients have to say about working with me!
---
"Christelle is a consummate professional. Her operational understanding is well supported with her approach to implementing cost efficient business processes to help small business grow. She never loses sight of the big picture yet her attention to detail make working with her exemplary."
N. Kazdan
---
"Operating a small business can be one of the most challenging undertakings, but it can be equally rewarding when you have the help needed to achieve your goals and get results. iVirtual Business Services has provided reliable and consistent project management for my company. I now have the flexibility of procuring intangible services that fit into my budget without long-term commitments. iVBS has assisted me in a variety of areas from streamlining internal processes to developing email marketing campaigns. Obtaining such a resource has proven to be one of the best decisions I've made."
M. Turner
---
"Thank you Christelle! Where do I start? What you have provided us in the short few weeks we have worked together has already transformed the basic structure of our business and our business systems. Your ability to answer virtually any question with an action moving us forward is superior to any consultation I have personally received in 40+ years of small business and small business startup activities. We all here at Original 420 Brand Inc look forward to a long and profitable relationship with you."
W. Atteberry
---
"Christelle helped me surpass my goal of $1M in revenue in under a year, after I had been in business for 8 years and never came close. She established systems for me, researched and implemented our contractor platform, and helped me double my team. I don't know where I'd be now without her dedication and commitment to me and my company."
J. Mayo