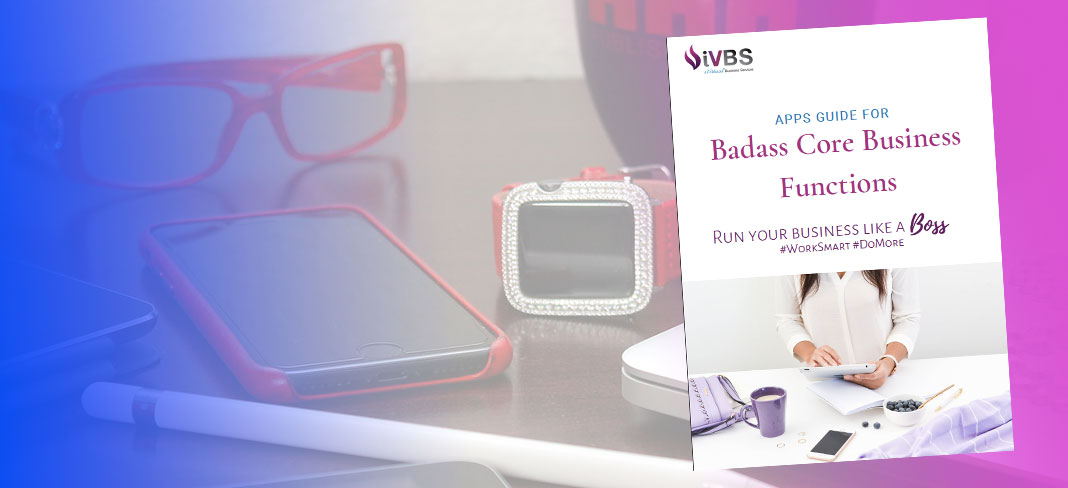 FREE DOWNLOAD
Download Now
Apps Guide for
Badass Core Business Functions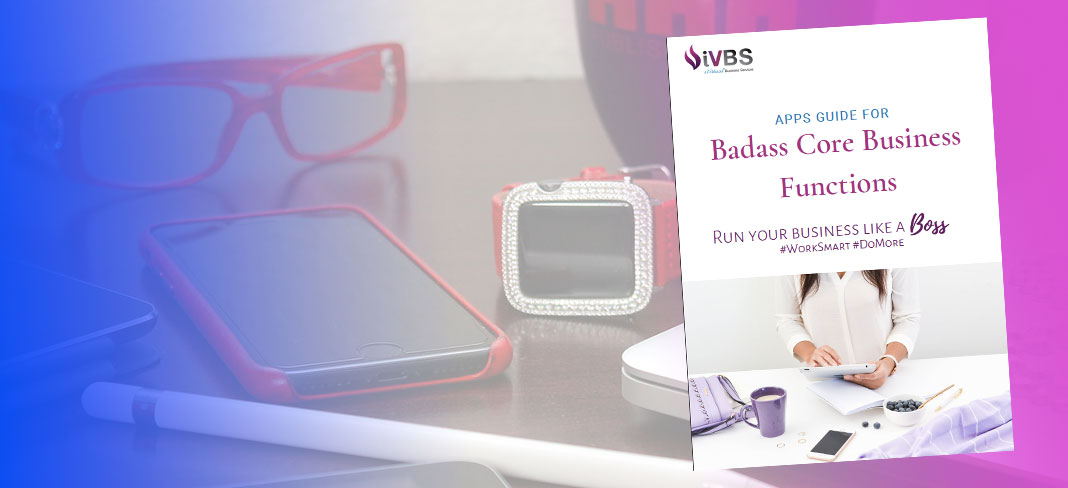 FREE DOWNLOAD
Download Now
Apps Guide for
Badass Core Business Functions
Lower your cost of doing business by making sure your Systems are legit!
I make sure your business foundation is sol id so you can grow & scale your business to 6+ figures and beyond!
My business was built on the foundation of helping women entrepreneurs meet and surpasss productivity and growth benchmarks through awesome operational solutions. I help manage my clientele's business, instead of letting their business manage them. Entrepreneurship is tough, but with iVBS you can have the business you've always dreamed about and achieve success with the support system all business owners deserve, especially badass women entrepreneurs like you.
---
Operations
Consulting
Operations can make or break your business. Consult with iVBS to see how you can improve your procedures and increase productivity.
Online Business
Management
As entrepreneurs move their business systems online, it is critical that everything works. And iVirtual Business Services manager can assist you in identifying and implementing web solutions so you can control all facets of your business from your laptop.
What our clients say...
From our first meeting, I knew I wanted to work with Christelle. I purchased a package with a specific timeframe to complete the hours, and then, life got in the way. I realized I had not kept my end of the agreement and was not expecting anything in return. I took responsibility for not following through and thanked her for her time. I should have known a businesswoman of her quality and expertise would find a way to make it work for both of us. She created something new that met my needs which had shifted while honoring her own boundaries and time.
During the four meetings that month I was able to get the foundational software for my business set-up. She was calm throughout answering my many questions and looping back as many times as necessary. Her knowledge and expertise provided exactly what I needed to feel competent on my own.
I am a raving fan and look forward to working together in a larger capacity in the future.
~ K.R. Halseth
Do you want to know how can we help your business?
---
Request a FREE & No Obligation 30 Minute Discovery call with Christelle and learn more how she can help you grow your business!